z
AGRICULTURE - CONSTRUCTION
The agricultural world and the public works - construction sector are by nature extremely demanding on protective covers and mats. Earth, dust, grease and also friction from intensive use mean the seats and floors of the machinery (tractors, combine harvesters, diggers, etc.) need protecting. Groupe Safar offers brands, importers and dealers products that give an effective response to these issues.
Comfort. Our seat covers are padded in the central part (seat base and backrest) for unequalled comfort during use, even after several hours of work.
Resilience. We select fabrics with the greatest care in order to guarantee you optimum quality. An anti-tear treatment also makes our covers particularly suited to the world of agriculture and construction.
Bespoke products. Thanks to templates created by our design office, our seat covers and mats adapt perfectly to the specific nature of your machinery (seat shape, respect for armrests and other comfort and safety accessories, etc.).
Customization. Groupe Safar allows you to customize your seat covers and mats as you like: embroidery on the cover in the brand or dealer's name, topstitching, metal plaques with your machine's brand name on the mats.
Products tailored to your needs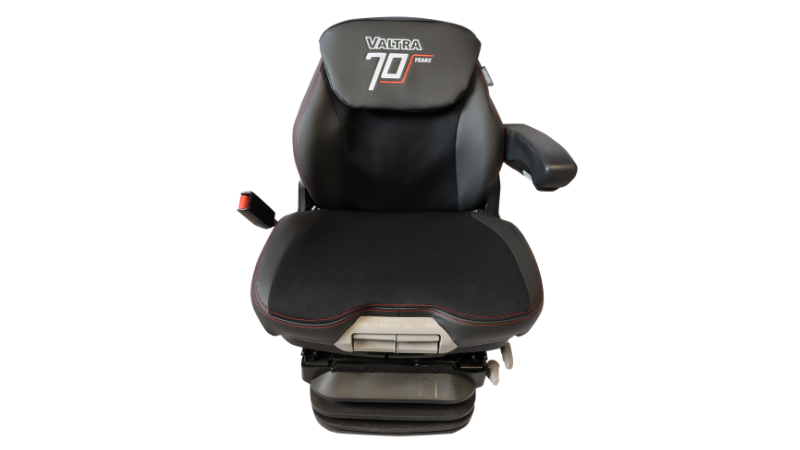 70 years of Valtra
For a dignified celebration of the Valtra brand's anniversary, our workshops created a festive, limited edition seat cover with embroidery recalling the event and red topstitching to highlight the twin-material texture of the cover (black imitation leather and black fabric).
JHappy anniversary Valtra!
Well-protected armrests
Dans un tracteur ou un engin de chantier, l'accoudoir est un élément essentiel et très sollicité. Il doit être ergonomique et confortable pour le bien-être du conducteur. L'expertise du groupe Safar vous assure d'avoir une housse sur mesure, confortable et de qualité qui protègera efficacement l'accoudoir, quelque soit sa forme.
Suggestion: make life easier with imitation leather. Cleans up with a wipe of a sponge!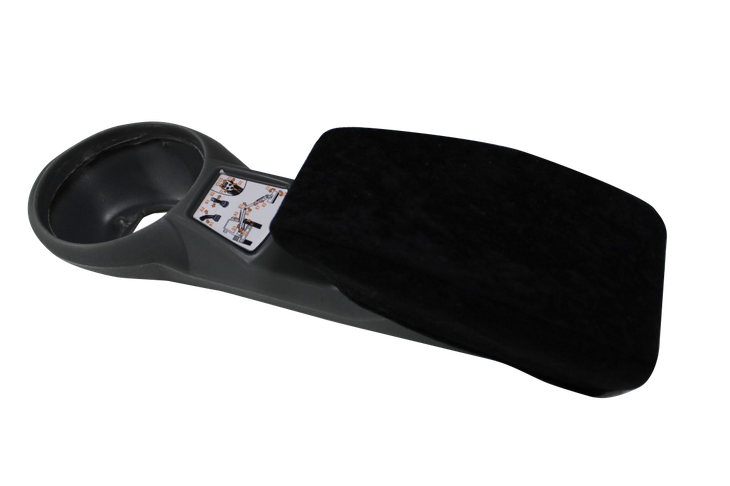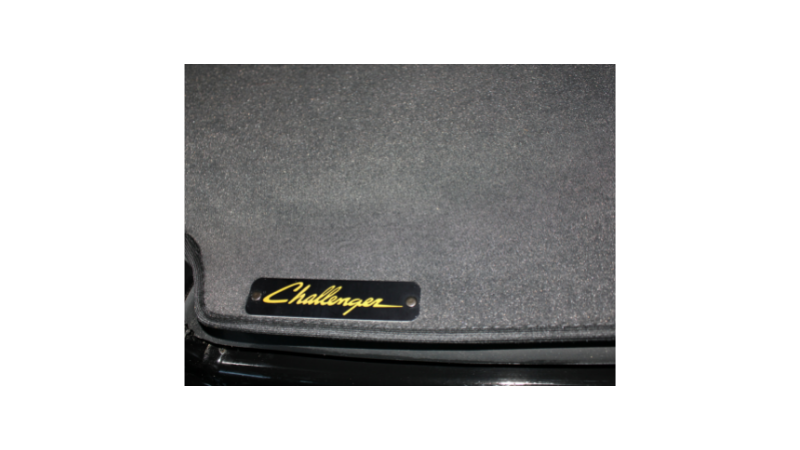 Customized mats
The addition of a metal plaque on the edge of the floor mat (rubber or carpet) will give your tractor elegance and personality. This plaque can be added to either a rubber mat or a carpet one.
An original communications medium for the brand.