The production of bespoke seat covers is a succession of extremely technical steps that requires invaluable know-how. All the market players acknowledge Groupe Safar's expertise in this field. The biggest brands have been able to try out and appreciate our skill in making covers since 1965.
Bespoke. With a view to elegance, comfort and safety, your covers must be perfectly tailored to the shape of your seats. The experts from our design office therefore have the difficult task of defining the templates so that our cutting workshops can then trim the fabrics for your covers with extreme precision. In a final stage, all the pieces are assembled by our sewers, whose dexterity guarantees you flawless quality.
Customization. Groupe Safar is an artisanal company that adapts to your needs and desires. Embroidering your brand (logo, name, etc.), coloured topstitching for a more elegant design, combinations of colours and specific materials, etc. Our sales department is at your service to best advise you. Discover our simulator below!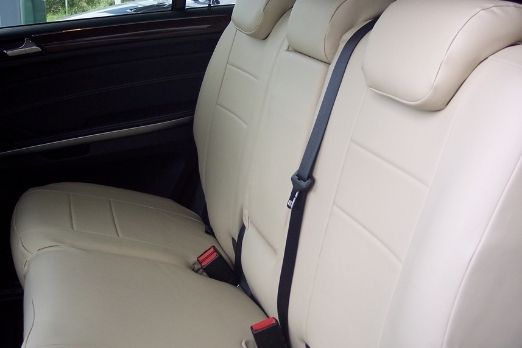 Imitation leather
Available in several colours, imitation leather offers 2 major advantages: easy maintenance and extremely good friction resistance.
A simple damp sponge will suffice for both daily maintenance and for more stubborn stains. Quick and efficient!
Imitation leather is also famed for its excellent resistance, even under intensive use (commercial, industrial, agricultural vehicles, etc.).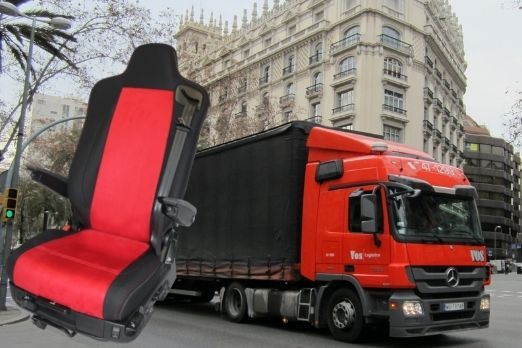 Fabric
2 types of fabric are available to you for your covers: woven and velvet.Woven offers high friction resistance.
It is offered in several colours, which guarantees that your covers will blend in perfectly with the interior and exterior design of your vehicle.
As for velvet, this provides a soft and silky touch that gives your seats optimum comfort while ensuring their protection.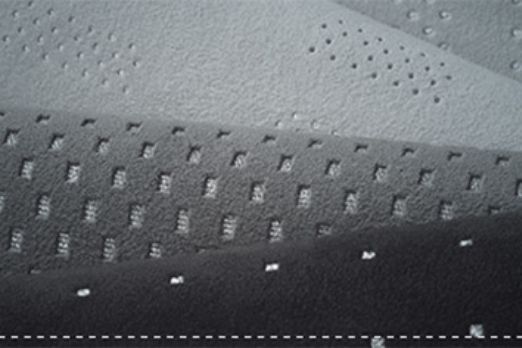 Alkane
Alkane is a synthetic microfibre comprising 65% polyester and 32% polyurethane, which gives it both good friction resistance and a degree of comfort while providing elegance to your vehicle. Alkane allows for combining aesthetics and comfort. Several colours are available to satisfy every desire.
N.B.: this material can only be used for the central part of your covers.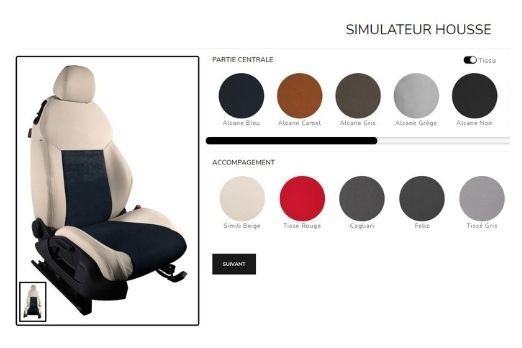 View your covers in 1 click!
An essential tool to test the various combinations of materials and colours for your covers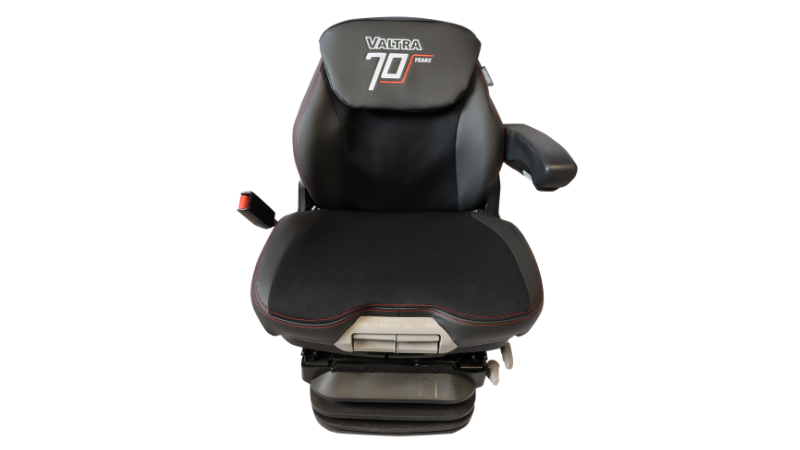 Limited edition with embroidery and topstitching
For our partner's 70th anniversary, we produced seat covers with the event embroidered on the headrest and topstitching in red, the brand's emblematic colour.
The combination of imitation leather and woven fabric materials gave this cover a lot of character. Highly resistant, it is perfectly suited to the brand's agricultural environment.
Harmonious colours
For our partner, who wished all its vehicles to be coherent "right the way to the seats", Groupe Safar dreamt up a range of assorted seat covers in the car colours.
N.B.: the extremely original shape of the headrest required a completely new bespoke headrest cover to be produced.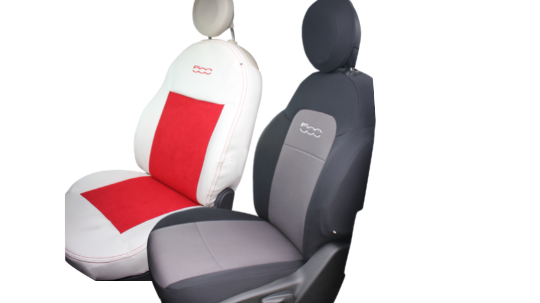 ---
Need help fitting your seat covers?

Watch our fitting videos and save time..
Material quality
Quilting

Tear-proof fabric
Machine or hand washable

Reinforced seams

Quality manufacturing
Bespoke production

Respect for the comfort and safety options (armrests, handles, lumbar adjustments, compatible with side airbags, Isofix, seatbelt winders, etc.)
Our company is certified ISO 9001

Warranty
All our covers come with a 2-year warranty (materials and manufacturing)