The floor mat plays an essential role in protecting vehicles. It is not just the automotive sector, but also the construction and agriculture sectors that are particularly attentive to these products. Whatever the material (rubber, tufted carpet, needle-punched) and the finish (e.g., edged), the mats are intended first and foremost to limit dirt and damp within the cab. Groupe Safar manufactures your bespoke mats from high quality materials, which makes them both resistance and aesthetically pleasing.
Tufted carpet mat. The most elegant of our mats. Both thick and refined thanks to its edged contour, it is very efficient at holding onto dirt.
Rubber mat. Highly resistant and easy to maintain, it is particularly suited to a tractor, construction vehicle or van.
Needle-punched mat. A basic that combines simplicity and comfort.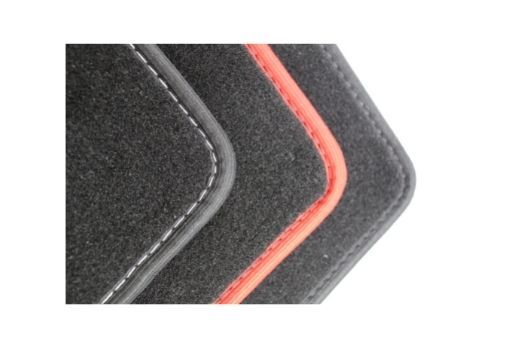 Tufted carpet
Made from a resistant material, these mats can be customized thanks to different coloured edges and topstitching.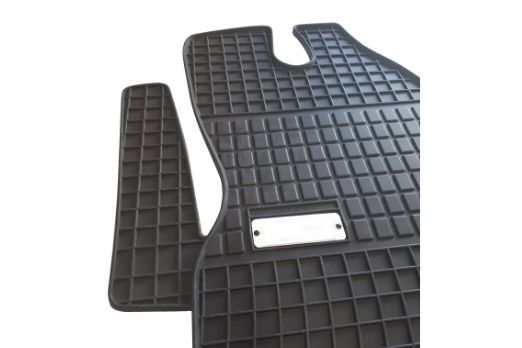 Rubber
Mats that adapt perfectly to the vehicle configuration thanks to bespoke cuts and à la carte customization.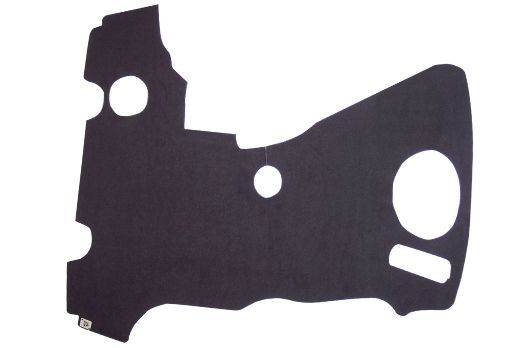 Needle-punched
This material combines flexibility and comfort. It lends itself well to large cut-outs. Easy maintenance as it can be quickly removed.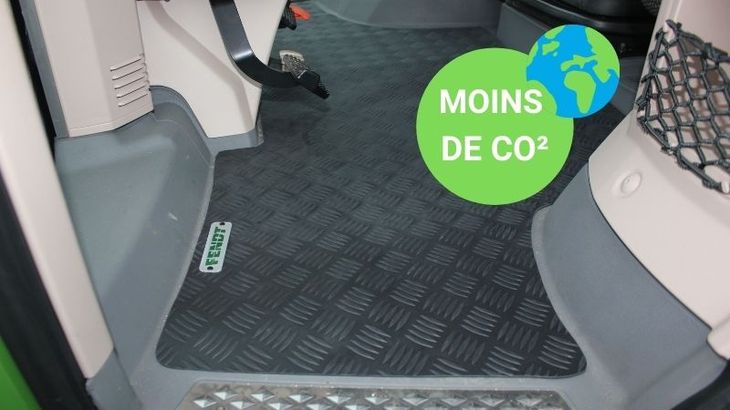 A rubber mat that allows for reducing the carbon footprint by 35%
Environmental protection concerns us all. Groupe Safar offers a high-quality rubber mat that contains 70% bio-renewable materials. It allows for reducing the CO2 emissions from manufacture by 35% compared to a classic rubber mat.
Product complies with the applicable European regulations..
Bespoke comfort
To fit certain models of tractor, our partner chose this particularly comfortable and elegant edged tufted carpet mat. Made to measure and enhanced with white topstitching, it fits the cab shape perfectly.
The "+": a customized label with the tractor brand name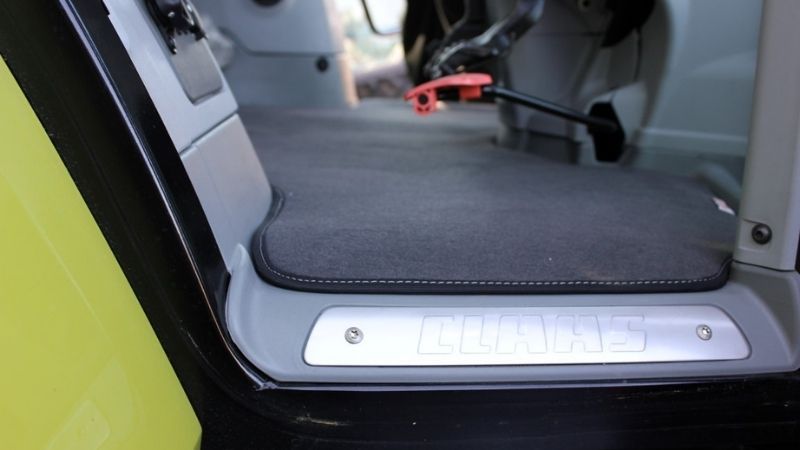 Material quality
High density - highly resistant
Easy to install

Pressure washable

Quality manufacturing
Bespoke production
Our company is certified ISO 9001

Warranty
All our mats come with a 2-year warranty
(materials and manufacture)