Reveal covers, bodywork protection covers, car covers, etc.: regardless of the term used and the intended use, these covers aim first and foremost at protecting your vehicle against dust, dirt and scratches. Groupe Safar offers a full range of high-quality protective covers to automotive professionals and companies with fleets.
Outdoor car covers: also known as CVE, these covers are "semi-bespoke", which means they adapt to the vehicles overall dimensions without being totally fitted and adjusted (especially around the mirrors). These are the most resistant covers.
Indoor car covers (or CVI): these covers are available either "bespoke" or as a standard model.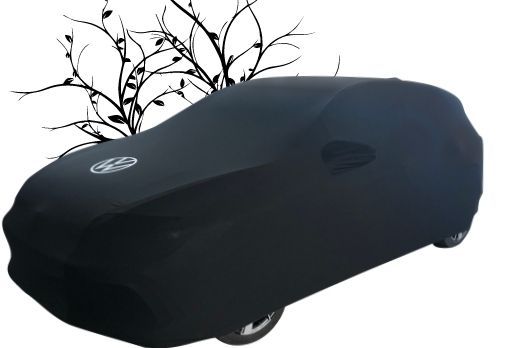 Indoor covers (CVI)
These are used for two purposes:
Professional framework: to enhance the vehicle, incite curiosity, desire, and discovery during the release of a new vehicle, in the dealership or at a trade fair. We therefore talk of REVEAL COVERS. These can also be used when handing over the keys or preparing a vehicle in advance.
For private individuals: an indoor car cover allows for protecting a vehicle parked in a sheltered area (e.g., a garage) from dust and scratches. Further information from your dealer.
Technical specifications:
Bespoke: adapts perfectly to the shape of each vehicle
With spaces for the mirrors.
Fluid fabric: quick installation/removal..
Reusable product: easy to store.
Machine washable at 30°.
Different colours available.
Customization: logo branding possible.
Outdoor covers (CVE)
Intended for vehicles parked on the street or in an unsheltered area, our car covers have been designed to resist:
Bad weather, damp, frost, snow and UV.

Animal droppings (birds, etc.).

Dust and tree sap.

Technical specifications:
Woven PVC; waterproof and resistant (from +85° to -30°).

Vents: combat condensation..

Quilted inner lining: protects paint and bodywork..

Elastic tension: efficiently holds the car cover in place.

Semi-bespoke: takes different sizes/cars into consideration..

Colours: light grey, doesn't show too much dirt..

Washable.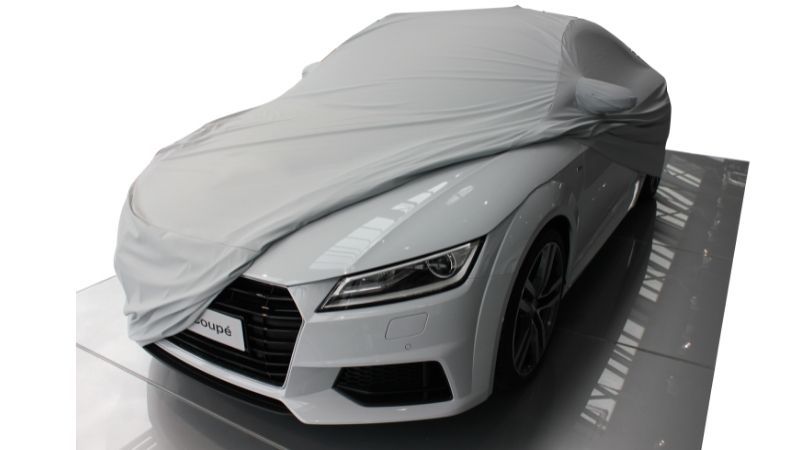 In the Team 114 colours
For our partner, who wanted to bring cohesion and visibility to the team, Groupe SAFAR created a range of customized protective covers marketed in the Honda Racing Team colours.
N.B.: the harmony between the cover and the parking mat forms a highly visual and stylish set, fully in line with the world of competitive motocross.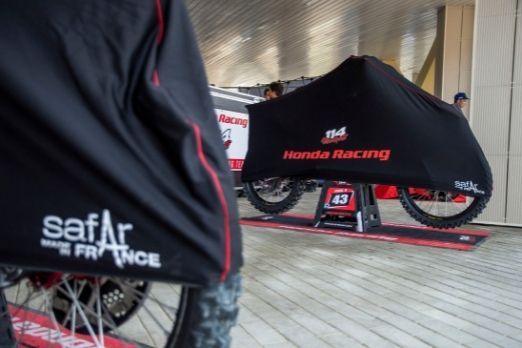 Material quality
Tear-proof fabric
Easy to install
Machine or hand washable
Quality manufacturing
Bespoke production
Our company is certified ISO 9001
Warranty
All our covers come with a 2-year warranty
(materials and manufacturing)