LORRIES - INDUSTRIAL / COMMERCIAL VEHICLES
Road transport is an essential link in the French economy, especially for the transport of goods. This sector has much changed over the last few years, but must still undergo profound changes, whether on a social level, with the consideration of driver well-being, on an environmental level, for which major effort is still to be made, or even on a digitization level.
Groupe Safar stands beside hauliers to overcome these new challenges:
Thermal blinds. Groupe SAFAR manufactures and markets the Yzotruck (Registered design), a luxury and bespoke thermal blind that combines energy performance (generating high savings), thermal performance and perfect shading, allowing drivers' well-being to be clearly improved.
Seat covers. For many drivers, the truck is a "second home". A reality that requires bespoke equipment for the cab. SAFAR covers meet this basic need effectively: they are comfortable, robust but also, and above all, adaptable thanks to bespoke production that allows for customization.
Floor mats. In rubber for easy maintenance or tufted carpet for optimum comfort, our floor mats adapt to every cab configuration and every desire.

Products tailored to your needs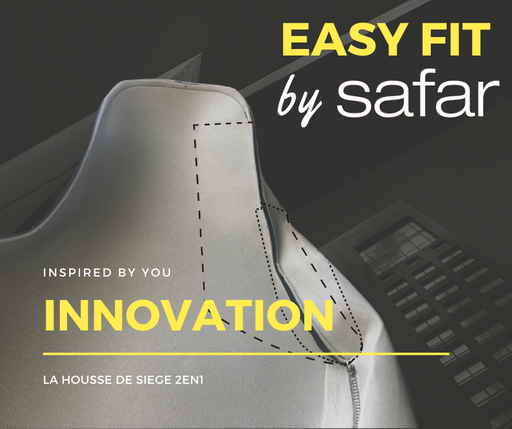 Safar innovation: EASY FIT, the 2-in-1 cover
A universal cover that adapts to several seat models (with or without a seatbelt winder) thanks to an ingenious system of pre-cuts.
Ideal for vehicle fleets: one single cover model to be managed, with several possible uses.
Yzotruck, the Premium thermal blind
Benefit from this unique communication surface to enhance your brand, your company or transmit your adverts.
Discover all the technical characteristics of the Yzotruck thermal blind by clicking on the button below.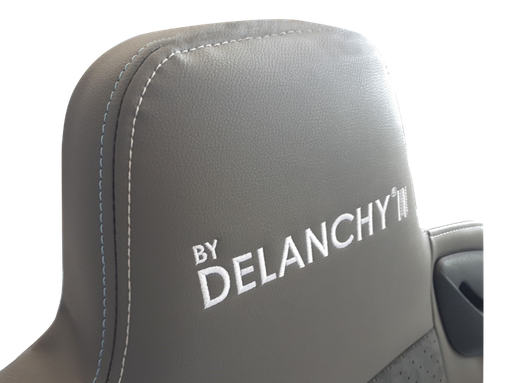 Branding: communicate easily
An original communications medium for your company: customized embroidery on the seat covers.
Suggestion: to be combined with a topstitching option for even greater impact.