A partner of the biggest brands in the automotive sector, Groupe Safar is listed by a wide range of constructors, not just for seat covers but also for protective or reveal covers and mats.
Bespoke products. On every launch of a new vehicle or model, our design office creates new templates that will serve for the production of covers and mats. For the customer, this is the guarantee of having a bespoke product perfectly suited to their car's configuration and that complies with the specific comfort and safety features (airbags) in each seat.
A "Made in France" quality guarantee. Because we have perfect mastery of our entire production chain within our workshops in Brittany, we are able to guarantee you exceptional quality for all our products. All our covers therefore come with a 2-year warranty covering the materials and manufacturing.
Customization. In the highly competitive setting of the automotive industry, Groupe Safar helps you to stand out thanks to a unique customization service. Brand logo, dealer's name, specific markings for an individual event, etc., we offer you a complete range of options that will allow you to stand out in an original way.

Products tailored to your needs
Reveal covers
For the launch of their latest models, KIA entrusted Groupe Safar with the production of their reveal covers.
Of note, the new KIA logo embroidered on the top of the cover to make this a real communication tool for the brand.
Headrest with integrated speaker
In order to respect the presence of a speaker integrated into this seat, our design office created this exceptional bespoke cover model.
An elegant design that enhances the speaker.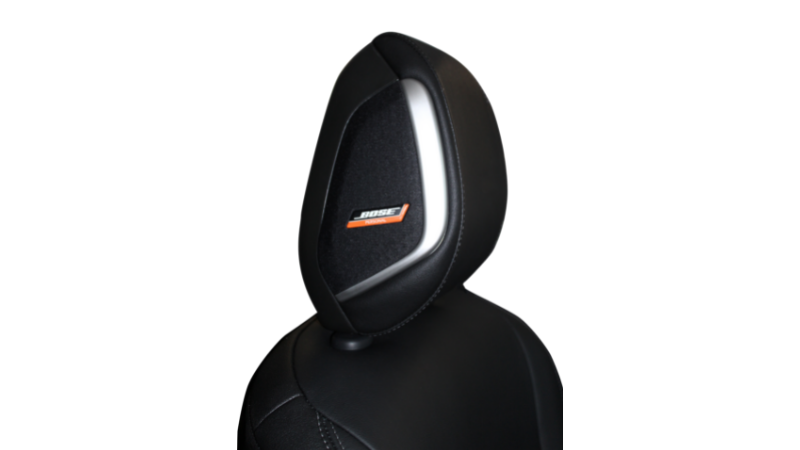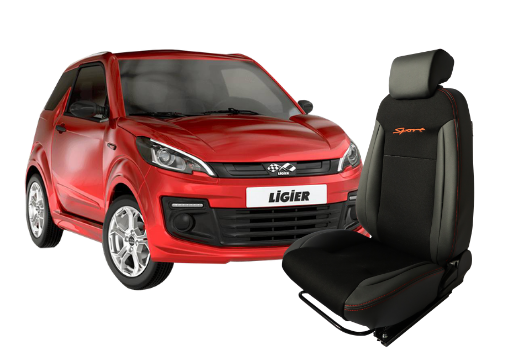 Customized seat covers
In order to stay within the colour codes and design of the vehicles, our covers are customized with embroidery on the top of the backrest and a choice of colours and materials matching those of the car.
The "+": red topstitching on the black imitation leather cover for an exceptional finish!!
Arm rest protection
Our bespoke seat covers take into account all the specific features of your car, and especially the presence of arm rests in the back, as in the photo opposite.
The arm rest is wrapped in the same fabric as the covers for a perfect look in every position, both open and closed.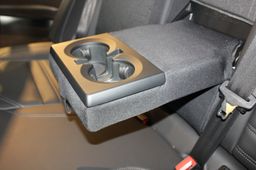 THEY TRUST US