Concerned for truck driver well-being, Groupe SAFAR has developed several ranges of universal or bespoke thermal blinds.
Bespoke thermal blind. Yzotruck is a thermal blind of exceptional quality. Made to measure, it adapts to every cab configuration and can be customized in the colours of the company or brand (logo, name).
Special leisure vehicle thermal blind. Aware of the needs of the ever-increasing leisure market, Groupe Safar has created a unique bespoke 2-in-1 blind that allows for both protecting the glass inside the camper or combi van, and the windscreen. Discover this at your dealer.
Universal thermal blind. An essential basic for all drivers who want to protect themselves from the summer heat.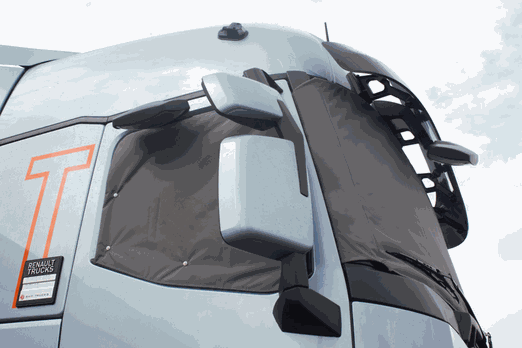 Yzotruck thermal blind
INSULATES against temperature variations thanks to its 8 insulating layers.


BESPOKE, it adapts perfectly to the cab configuration

COMPLETE DARKNESS, even in full daylight

SAVINGS on diesel, battery and air-conditioning

2-in-1: interior or exterior installation

CUSTOMIZABLE: an original communication tool for brands and hauliers.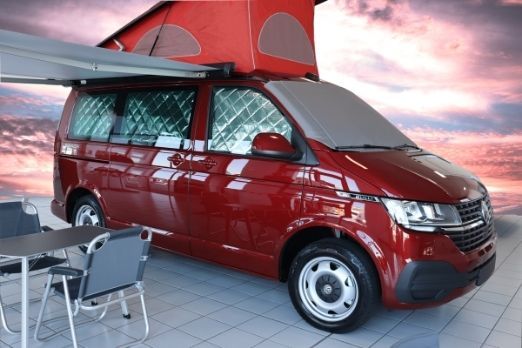 Leisure thermal blind
The essential accessory for the holiday period.
Bespoke, the leisure thermal blind has the specific feature of combining 2 types of materials that allow for installation both on the interior and the exterior (thanks to a fabric that is extremely weather resistant).
Particularly suited to camper vans and other leisure vehicles.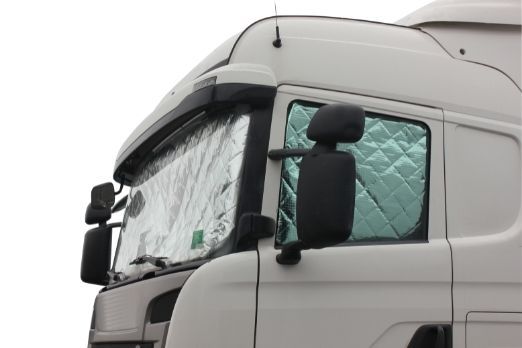 Universal thermal blind
A basic yet effective accessory for all drivers, which allows for protecting the cab from the sun's rays.
Fits to the interior in just a few seconds thanks to a suction-cup system. It can be adapted to all cab configurations using the repositionable Velcro fixings.
En vente en ligne dans notre boutique de notre site internet.
Fitting in 5 minutes!
Our experts show you how to install the Yzotruck thermal blind in your truck in 5 minutes. Quick, precise and effective!
The Delanchy Group chooses Yzotruck
The Delanchy refrigerated transport group in Mayenne (53) was the first to choose the YZOTRUCK thermal blind to equip part of its lorry fleet. As a bonus: great energy savings, a positive action for the environment, and above all driver well-being is maintained and an accident risk minimized.
The product "+": company name and logo branded directly onto the thermal blind.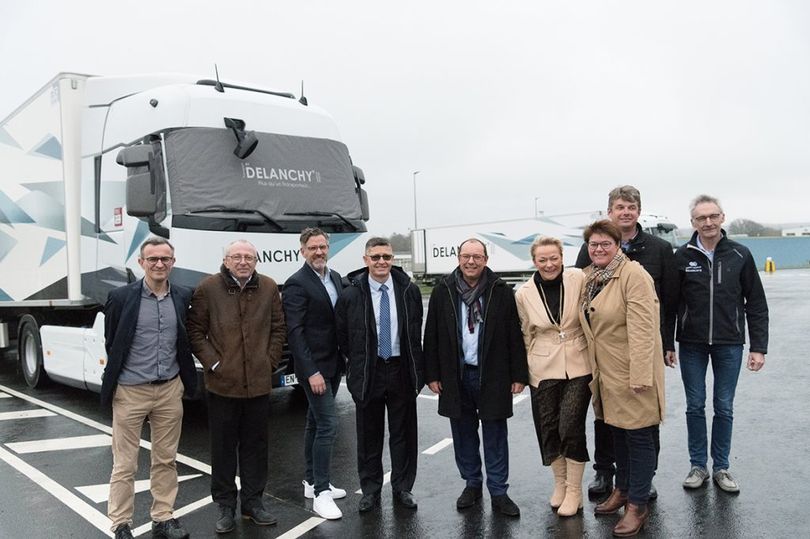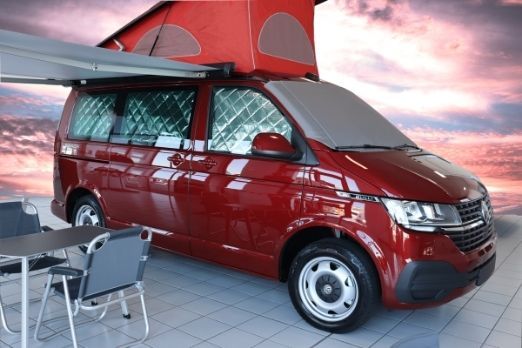 2-in-1 thermal blind for vans
For the launch of new vans suitable for travelling, Groupe Safar has created a high quality bespoke 2-in-1 blind to effectively combat heat and shade the interior, even at the height of the day.
The "+": a 2-in-1 thermal blind with an extremely resistant exterior insulating part for the windscreen and an interior insulating part that is very easy to fit thanks to a suction cup system.
Material quality
High quality materials
Easy and quick installation
Simplified maintenance: just wipe with a sponge
Quality manufacturing
Bespoke production
Our company is certified ISO 9001
Warranty
All our thermal blinds come with a 2-year warranty (materials and manufacture)